Back to all posts
Posted on
Family Literacy Day- Family Pajama Party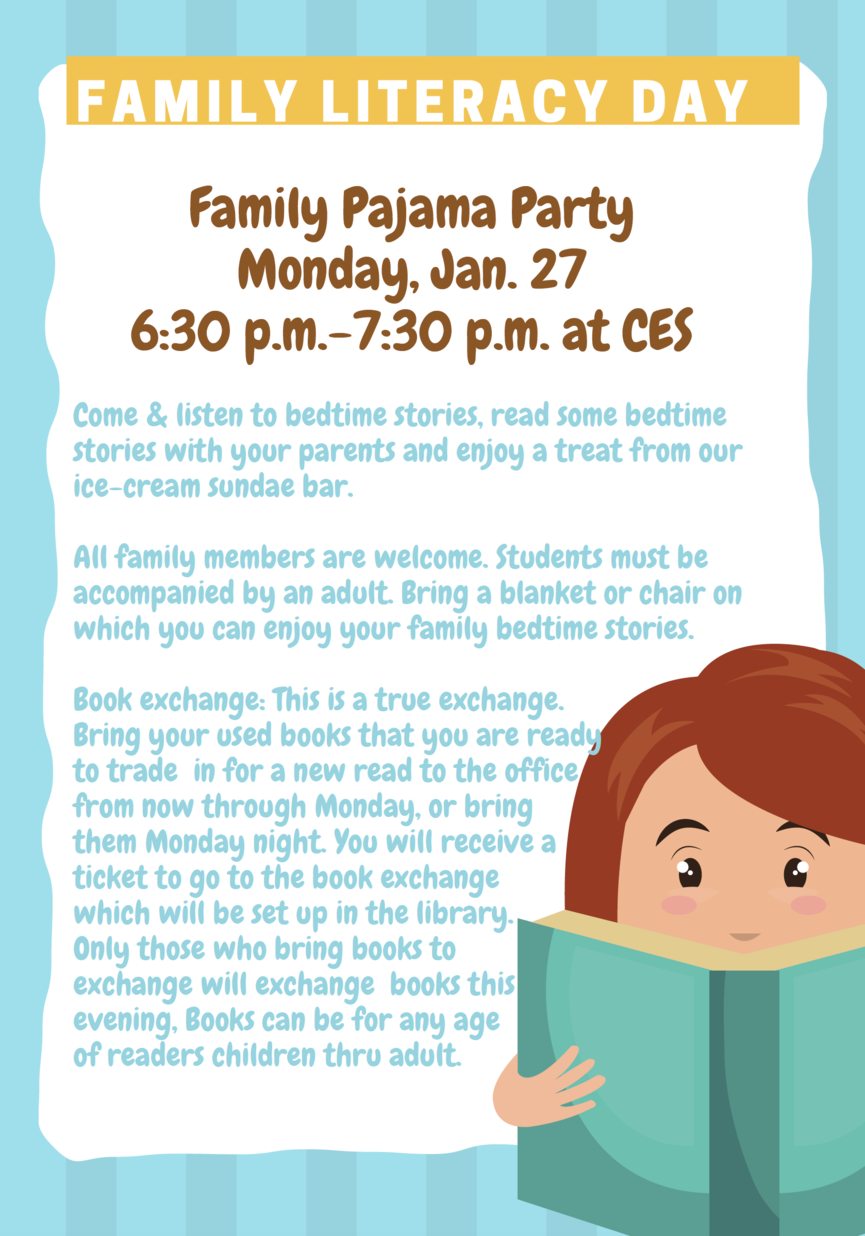 Family Pajama Party
Monday, January 27
6:30 pm- 7:30 pm at CES.
Come and listen to bedtime stories, read some bedtime stories with your parents and enjoy a treat from our ice cream sundae bar.

All family members are welcome.  Students must be accompanied by an adult.Bring a blanket or chair on which you can enjoy your family bedtime stories.  

Book exchange:  This is a true exchange.  Bring your used books that you are ready to trade in for a new read to the office from now through Monday.  Or bring them monday night.  You will receive a ticket to go to the book exchange which will be set up in the library.  Only those who bring books to exchange will exchange books this evening.  Books can be for any age of readers children thru adult.