Back to all posts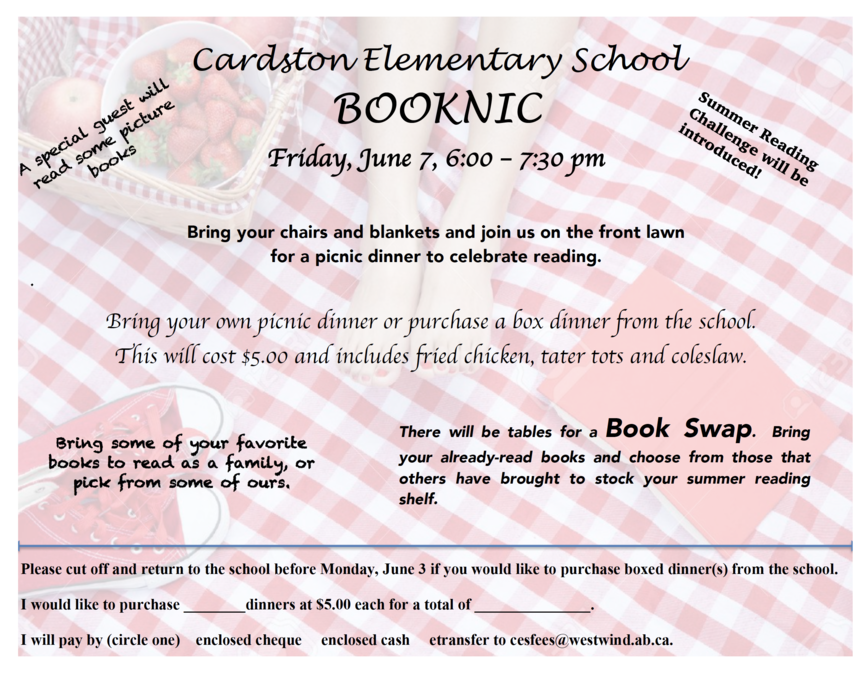 Cardston Elementary School Booknic
Friday, June 7
6:00-7:30 p.m.
A special guest will read some picture books.
Summer Reading Challenge will be introduced.
Bring your chairs and blankets and join us on the front lawn for a picnic dinner to celebrate reading.
Bring your own picnic dinner or purchase a box dinner from the school. This will cost $5.00 and includes fried chicken, tater tots, and coleslaw. Please let the school know if you would like to purchase a boxed dinner. You can pay by cheque, cash , or etranfer sent to the school by June 3.
Bring some of your favorite books to read as a family, or pick some of ours. 
There will be tables for a BOOK SWAP. Bring your already-read books and choose from those that others have brought to stock your summer reading shelf.