Back to all posts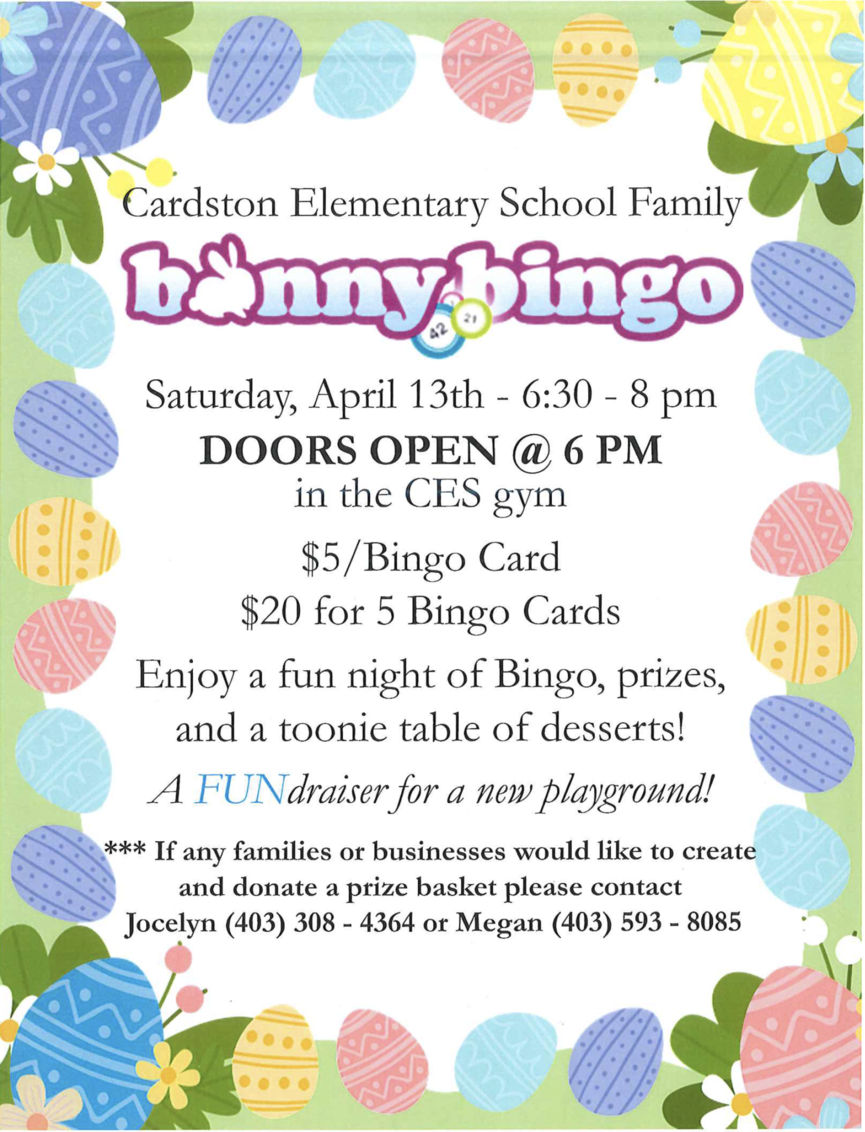 We would like to invite each class to put together a gift basket that will be used as prizes during our Bingo night fundraiser. We have assigned theme ideas to each grade, but classes are welcome to come up with their own ideas. Children and staff are invited to donate items or a small fee to go towards items needed for their basket. All items must be new and remain in original packaging. We are very grateful for the continued support from our students, parents, staff, and community as we continue to work towards our goal, of building a new playground for our school and community. Baskets must be completed and submitted by Thursday, April 11th.
Kindergarten- COLOURS 
(please chooses a different colour per class, and have all items that one colour)
Grade 1 -LETTERS
(please choose a different letter per class, and have all items stait with that letter)
Grade 2 -ARTS & CRAFTS
(i.e. painting basket, colouring basket, playdoh basket, etc.
You could include instrnctions for a craft and all the supplies)
Grade 3 -BAKING/TREATS
(i.e. sundae basket, cupcake basket, chef basket, etc.)
Grade 4 -OUTDOOR FUN
(i.e. sports basket, chalk basket, bubbles basket, etc.)
Grade 5 -FAMILY FUN NIGHT
(i.e. board game basket, movie basket, card game baskets, etc.) BE CREATIVE AND HA VE FUN! 
Your child's teacher will let you know what they decide for their baskets.