Back to all posts
Posted on
Information on Literacy Week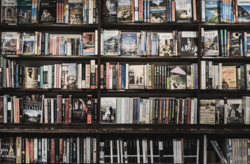 Dear CES Families, 
Click here for this weeks CES Spotlight with information on CES Literacy Week.
Welcome to CES literacy week. The theme is Cougars Can Fly! With all of the limitations on
travel, students & families can see the world through the books they read.
Our focus will begin on Tuesday Janaury 26th and will continue through February's reading week
until February 19t h.
Along with this letter, students have received a passport to record the countries they have read
about. Students can then show passports to their teachers. Teachers will stamp student's
passports and will be tracking all the places their students have travelled on a map in their
class. Every time students have their passports stamped, they will be entered into a draw for
weekly prizes.
In addition to the recording student's reading in passports, there will be weekly family
challenges. Families can post pictures of their families completing a weekly challenge to get
entered into a draw for the grand prize: A delicious gift basket that will bring tastes from all over
the world to your home. Watch Facebook for more details of the family challenge and grand
prize.
To help our school celebrate our book travels, CES will be hosting 2 theme days in February
· Feb. 5- Dress as a tourist day
             The name says i t all! Students come to school dressed as a tourist.
· Feb. 12- CES Beach Day is back! Students can dress for some fun in the sun. At
school there will be some fun activities planned to bring the summer vibes for the
school.
Below are some resources to help you with your book travels i n the coming weeks:
· The Jim & Mary Kearl Library of Cardston i s still operating! You can reserve books
online and do a curbside pick-up. Visit Home - Jim & Mary Kearl Library of Cardston
(cardstonlibrary.ca) for more information about library memberships and book
exchanges.
Our library is full of resources that you can access by reserving online.
· Explore countries of the world in small but interesting readings with CultureGrams.
Follow this link: CultureGrams Online Database | World Edition: Home Page
In order to access the culture grams you need to go through the Learn Alberta Portal
and will need this information to create an account.
UN: LA58
PW: 2894
After entering this information, you will be prompted to create a user
account. Then scroll down the list to find the Culture Grams and click on the
link, then on a continent, and then on a country. You will get interesting facts
about the country, including flags and infographics. You can also access other
great online resources through the LearnAlberta site, so have fun exploring!
We have also attached resources from the Family Literacy Day website to help you with fun
literacy ideas at home. Literacy is not just reading, it can be:
● Family history work
● Cooking meals from other countries
● Learning to speak another language
● Researching a vacation somewhere else in the world
● Interviewing friends from another country to see what life in their country is like
● Listening to music from other countries
● A family dance party trying out dances from other countries like the limbo…
● Trying an art project from another country like Ukranian Eggs
Thank you for your participation, and good luck i n your travels,
CES Literacy Committee