Back to all posts
Posted on
COVID-19 Update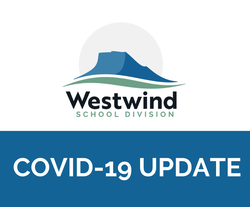 We are aware that there have been concerns about reported confirmed cases of COVID-19 within Lethbridge and the surrounding communities. We want to make it clear that at this time, there is no evidence of confirmed cases in our area.  
Over the past week, our division administration has been heavily involved in contingency planning. We have also been in regular contact with AHS Public Health as they work diligently to assess, test and effectively manage cases of all illnesses. 
We want to assure you that, should a case be identified, AHS Public Health will inform us, and we will, in turn, will notify our school community. PLEASE NOTE: All significant school actions connected to illnesses will be announced through our official school and division communication channels, including direct texts and emails, our division website, and official social media pages.
If you have any questions about travel, self-monitoring and self-isolation, please consult the resources provided on our division website HERE.